...here's why:
Before my daughter got sick, I experimented putting a drop of doTERRA essential oil called onguard on a glass of water to see how it tastes like. After all, it's flu season, or shall I say, sick season. The next day, our daughter was starting to feel sick. She had a flu, indeed. Then followed by my husband. To my surprise, I never got sick until they both felt better. Our daughter would even cough and sneeze on me while sick – with the intention of getting mommy sick as well. I stopped drinking onguard a day after she got sick and switched to Slim & Sassy essential oil (e.o). I put 2 drops to a glass of water and sipped it slowly. I like the citrus hint of the water treated with this e.o, plus the smell of peppermint. It simply tasted like a medium strength tea. And why I didn't get sick at all? Here is what I think:
ONGUARD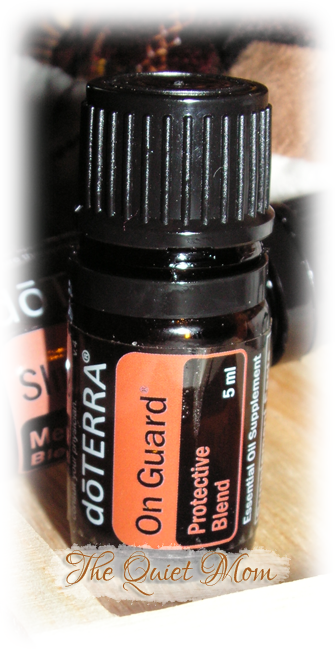 ONGUARD e.o. is a mix of pure oils of the following plants/plant parts: wild orange (Citrus sinensis); clove bud (from clove plant,
Syzygium aromaticum); cinnamon (Cinnamomum zeylanicum); Eucalyptus (Eucalyptus radiata); and Rosemary (Rosemaryinus officinalis). 
Study had shown that OnGuard inhibits the growth of MRSA (
methicillin-resistant Staphylococcus aureus), which is known to be resistant to all drugs known in the market, including penicillin. MRSA is also known as "flesh-eating bacteria". Additional research by Wu et al. (2010) have reported how OnGuard suppressed the growth of influenza virus.
SLIM & SASSY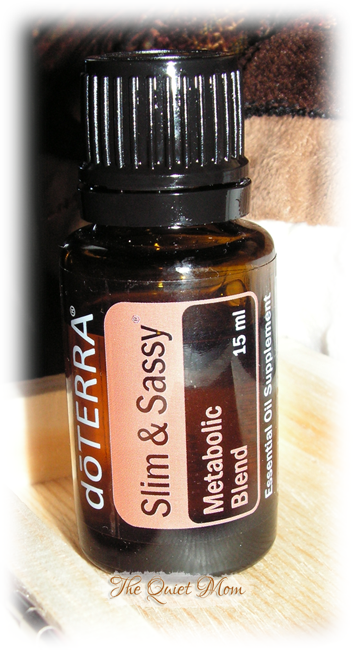 Slim & Sassy is a combination of the following e.o: Grapefruit (
Citrus paradisi); Lemon (Citrus limon); Peppermint (Mentha piperita); Ginger (Zingiber officinale); and Cinnamon
(Cinnamomum zeylanicum).
This blend of e.o. helps manage your appetite and cravings in between meals. Grapefruit had been known to fight obesity, plus it is rich in Vitamin C and antioxidants. The rest of the oils (lemon, peppermint, ginger and cinnamon), other than their appetite controlling effect, had also been traditionally used to treat/ward off influenza virus.
How I treated my sick family with OnGuard
Being new to ingesting e.o, my husband is hesitant about it; my daughter, like any other medication syrup hates it. Yet I did the following concoctions for our daughter:
½ c tangelo juice, or any fresh citrus juice
3 tbsp raw honey (I bought mine from a trade fair here in Arizona)

 Let the sick drink this at 2 teaspoons every 3-4 hours.
Rubbing OnGuard on their feet
From seminars I have attended, it is suggested to rub OnGuard on the bottom of their feet, and in between the toes. This surface of the body has end nerves, allowing for the oil absorption to take place quickly.
Making your own massage oil
I believe that rubbing the whole sick body with e.o. medicated oil will help ward off sickness. In one cup of organic olive oil, I mixed 8 drops of OnGuard. After each time our daughter takes a bath, I rub this massage oil to all parts of her body. The oil smells good too.
I've never been sick for the holidays, but it sucks when your family is. You will never get to enjoy it 100%. At least meeting the New Year we are all healthier and got over the stinkin' flu. 
Me? I am healthy as a bunny running around your yard.
Where to get these oils and why?
Essential oils are currently not FDA approved. However, doTERRA had established itself in providing essential oils for ingestion worldwide, used by doctors, health professionals, and ordinary people like me. Pleaseclick here to guide you where and how to buy therpeutic grade 100% pure essential oil.
And hey, I wouldn't speak for a company if it does not work.
I am proud to say that this post was featured at:
Thank you for stopping by at The Quiet Mom Kitchen Diary. Bon appétit!
I thirst for helpful and inspiring comments. Kindly drop some below. Thanks much!